The listbox header is basically another row that you need to fill.
If you don't want a header, then you can instruct the WebListbox to not have a header.
If you want a header, with information on it, you need to fill in the information that you want either using the IDE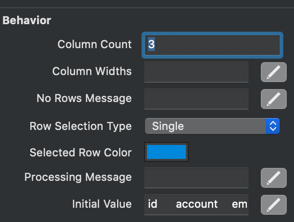 or using code.
Note: in Initial Value I used TAB to separate the words.