Hi,
From another post, I was pointed out again to remote debugging. I remebered trying to use it some years ago but never succeeded. I decided to give it another try, but still fail in using it.
My setup:
Windows 7 PC native running the Xojo IDE
OSX Mavericks VM running remote desktop debugger (also tried Windows 7 VM running the remote desktop debugger).
Everything seems to go wel just up to running the app on the remote computer: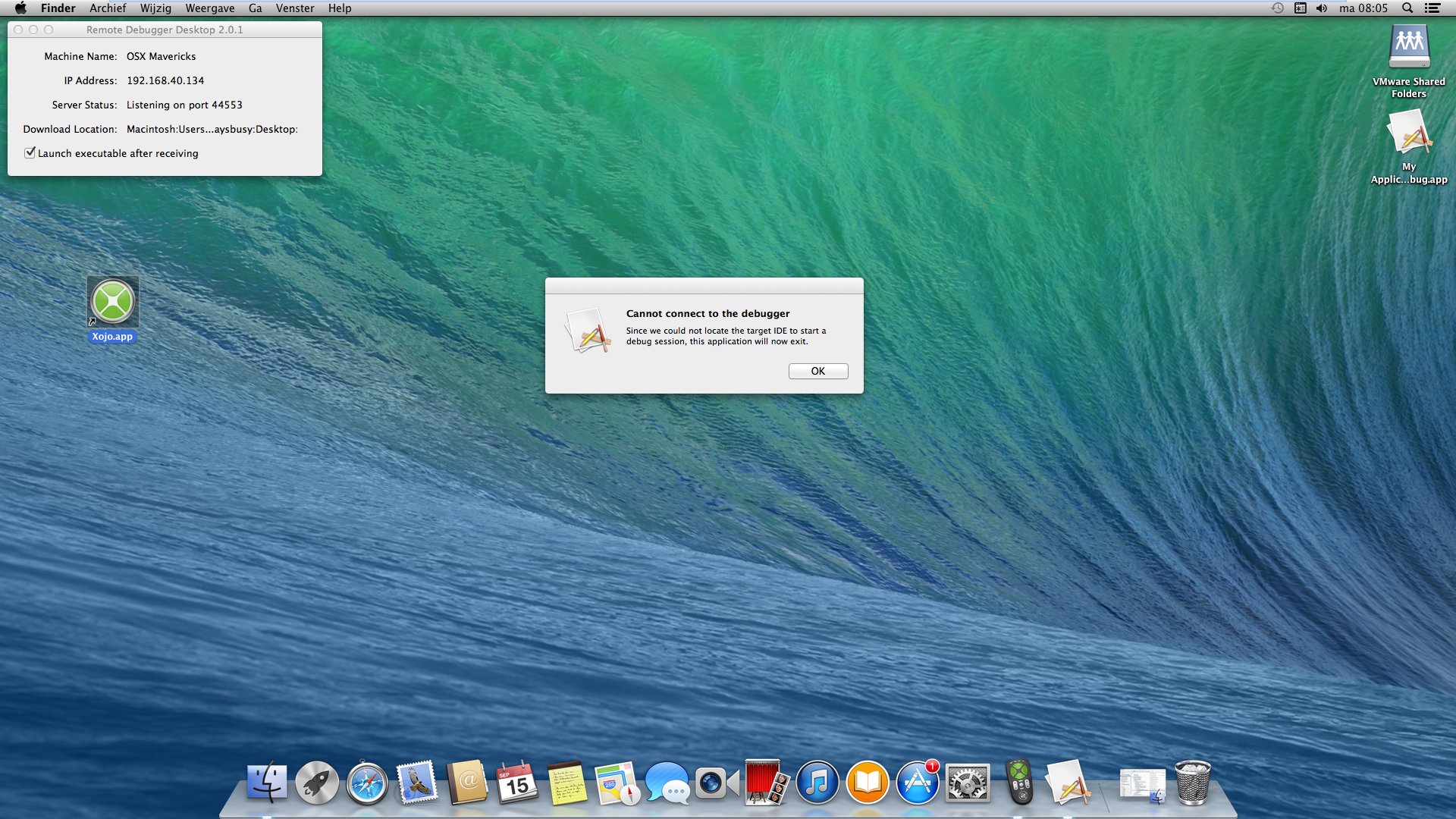 and in the IDE: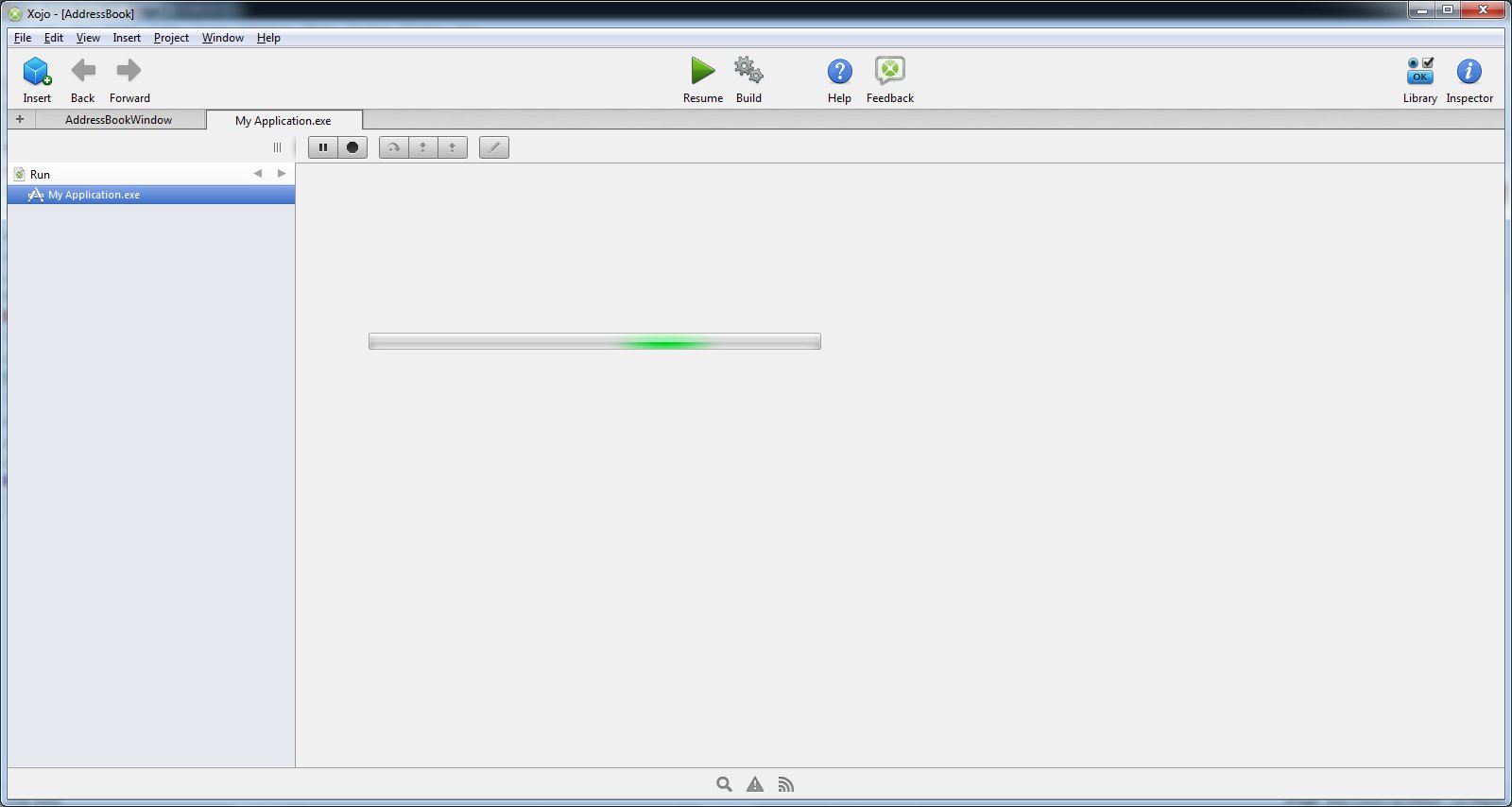 Not a huge thing if it does not work, but it would be a nice to have.