If I start my app in LightMode the app can switch to DarkMode and back fine. If I start the app in DarkMode then the app doesn't switch to LightMode.
App started in DarkMode:
Switched to LightMode: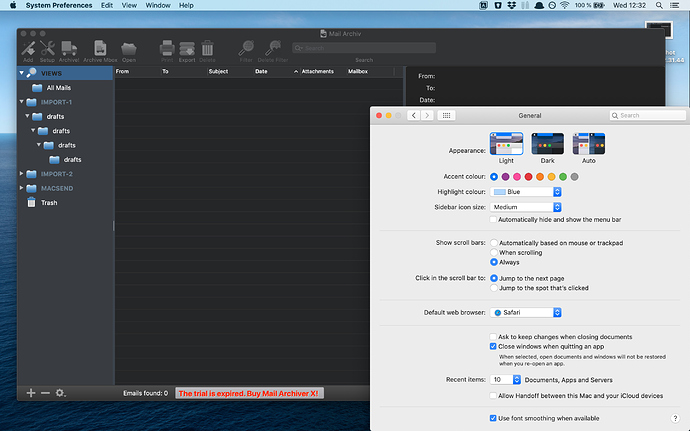 I'm at a loss what I can do to fix the problem. So far I have:
removed code for handling display changes
removed all pre and post build scripts
copied all external classes, icons and what not to a new project
Problem shows up for 10.14 and 10.15. I had a user test and he sees the same problem. Only the main app is affected and not the helper apps.
Does anyone have an idea what I could change/check/do?