Gawd, now I feel really old…
Ironically I hadn't looked into that in a year or so and I went out and poked around after I wrote that and there it was. On my list of things to do when I have a vacation week or after I retire, lol. Looks like it was just updated last month, too.
Well, I'll recycle the line that I used regarding "how many attended the event in Nashville?":
I'm a big guy, so you can count me twice.
I take app security very seriously.
So, I use user authentication when people need to access the app.
What could possibly go wrong here?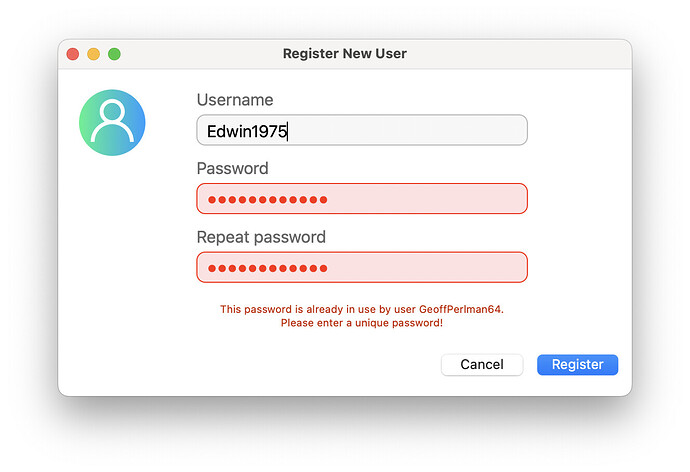 I've administrated an stupid huge ERP system in the past that had a silly login system pretty much like that. It just said "password already in use" but that was enough to discover some stupid users passwords. You could try for example "Mary123" as you knew you had a Mary user, and if it said "already in use", there was 99% of chance of logging in with Mary/Mary123 if you tried.
This technology replaces the PostIt on the monitor, or under the keyboard, or …
Nothing at all. He's probably just using "password1234" anyway.