Mac / Xojo 2021 r3.1
Upfront I will say that I find the whole topic of FileTypes confusing.
Var fiDestination As FolderItem
fiDestination = FolderItem.ShowOpenFileDialog(FileTypeAppleScript.All)

My intent is to open a FileDialog box and offer only AppleScript files as choosable.
So I create a FileType Group which is seen below.
I am never sure what I need to specify and what I do not have to specify. In any case, I assumed that the most important thing was the Extension specification (.scpt or .scptd)
When I run the code, the dialogue box appears but I cannot actually select my test file (Garb.scpt). It is greyed out.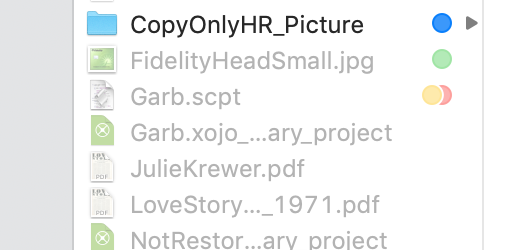 Any guidance is appreciated.