Hi @Christian_Schmitz ,
I'm working with the CalculateDirectorySizeMBS FolderItem function and getting odd values on an M1 under macOS 12.3. The function works properly on Windows and Linux. Here's my code:
Dim FolderSize As DirectorySizeMBS
FolderSize = f.CalculateDirectorySizeMBS
EstArchiveSize = FolderSize.PhysicalTotalSize   // LogicalTotalSize
lSourceSize.Text = kSourceSize_text + SizeFromBytes(Format(EstArchiveSize, "#"))

Here's a screenshot of the debugger versus Finder's Get Info: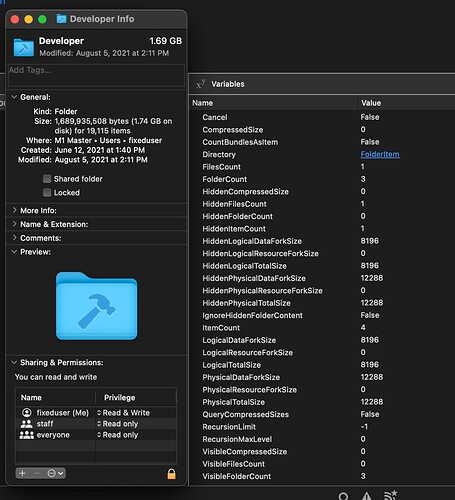 Any thoughts on what could be occurring? MBS Release 22.1, Xojo 21r3.1.