To step away from the computer for a few hours, we purchased a Traager Smoker and it got its maiden run yesterday with a 12lb brisket. Simple Salt, Pepper, Garlic rub. Cooked low and slow at 225ºF. Here's the result: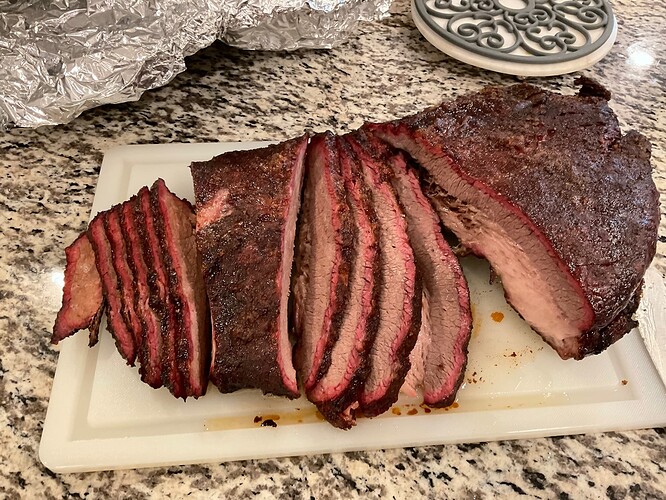 If you're tempted to get into smoking, this Traeger Pellet unit is straight up simple.
If you're in the USA, ACE Hardware will assemble and deliver it.