Hi,
I've just updated to the last version of Lifeboat, which initially told me the Lifeboat software on my server needed updating. I let it do the update in the background and eventually forgot about it.
This morning, I came back and realised Lifeboat was still in the process of updating on my server (the progress bar was around 10% complete, although it had been running for more than one hour yesterday).
So I quitted Lifeboat and relaunched it. I then went to the "Server tools" pane and selected "Update modules" in the PHP section, which showed an "Installing PHP" UI. It also hung near the start. I can still quit and relaunch Lifeboat, but trying to update PHP always stalls since then: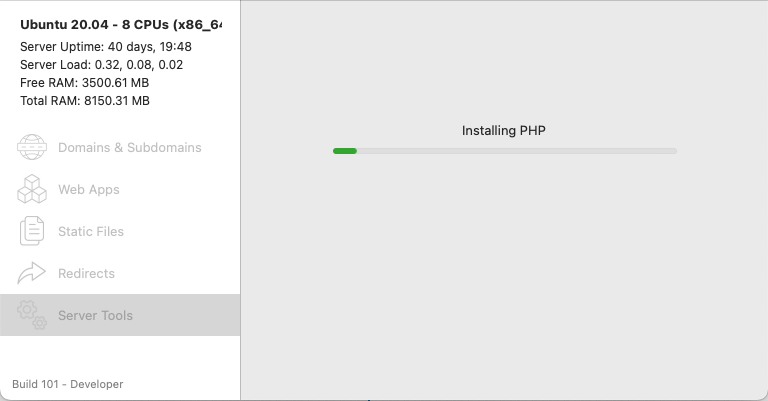 Perhaps I'm concluding too soon, but I feel this release never completes its tasks.
And I'm wondering whether half updates have been performed, possibly leading to corrupted pieces of software. Are there Linux commands made to check integrity of recent updates?