In the Xojo docs here: https://documentation.xojo.com/api/language/me.htmlssageBox it says:
When used in console apps:

MessageBox(message)

Works the same as Print. The message is output to the console/terminal.
But… in Xojo2021r3.1 on Big Sur I get an "This item does not exist" error when I attempt to compile.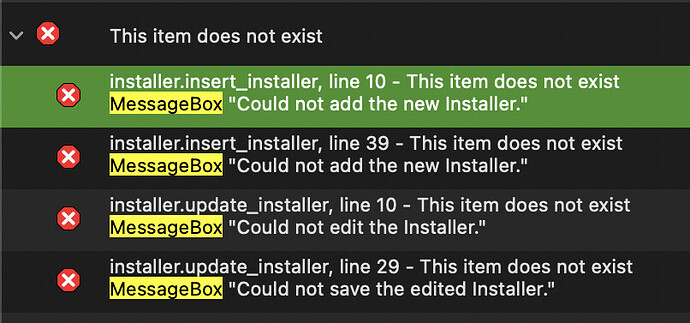 If I change "MessageBox" back to "MsgBox" in the method, there's no error.
Based on the documentation snippet quoted above, this feels like a bug with MessageBox.