Kudos to @Ulrich_Bogun for an article in the latest issue of the Mac & I magazine arrived today in my mailbox: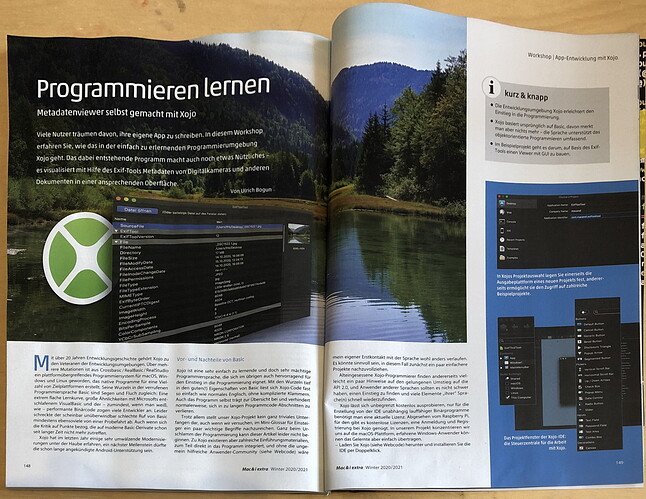 Not sure what Ulrich did to convince them to offer 14 pages for Xojo content!
I think for Germany that is the biggest article ever in an issue.
If someone wants a copy, you may get the subscription for Mac & I or wait till this issue appears in the shop.