Post your projects in this conversation!
It's the 2nd week of the Just Code challenge so I'm still keeping things simple. This week's project is a password generator.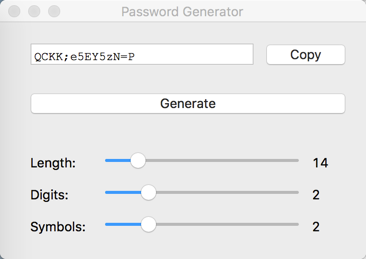 Read more about it: https://blog.xojo.com/2018/06/29/just-code-challenge-week2/
Download the Password Generator project source: http://cdn.xojo.com/JustCode/PasswordGenerator.zip
Please share your projects for week 2 of the Just Code challenge in this thread. Download other projects and discuss!