I'm looking at a new project that will require a LOT of custom controls - basically the entire UI needs to be very custom. So I'll be building new buttons, labels, checkboxes, etc out of canvases.
In principle this should work fine, and does work in most cases. But I need to have a window with a custom background image, with custom controls layered on top of it. This is causing rectangles to appear around all the custom controls. That won't work for me.
Here's an example mock-up: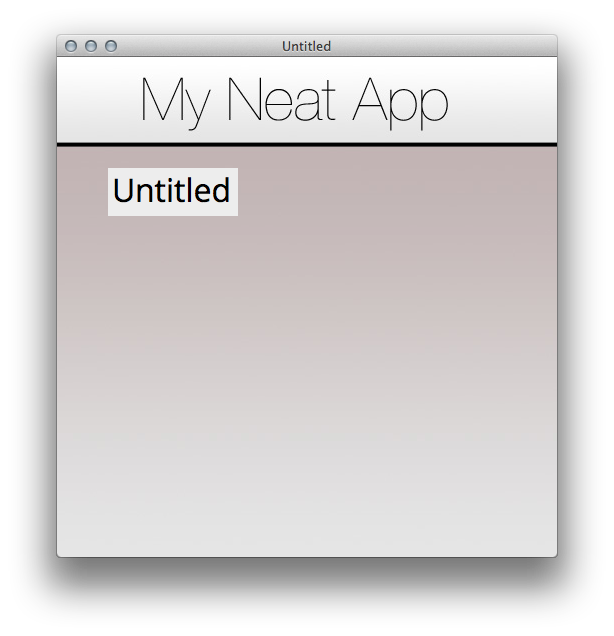 The "untitled" label there is being drawn in a subclass of canvas by me manually. I don't want the light grey box around it - just the word alone.
No amount of fiddling with double buffering, transparent, etc gets the thing to actually be transparent.
How is this done? The only idea I have at this point is to create a Picture behind the scenes, and draw to it's graphics context with a mask, then draw that picture to the canvas. Thought I'd see who had already cracked this nut before I tried that, though.