I want to display an image on the window background
So this is the code…
But instead of showing the batman picture a file dialog opens up , from where i have to select the picture … like this.
After i select the image then i get the background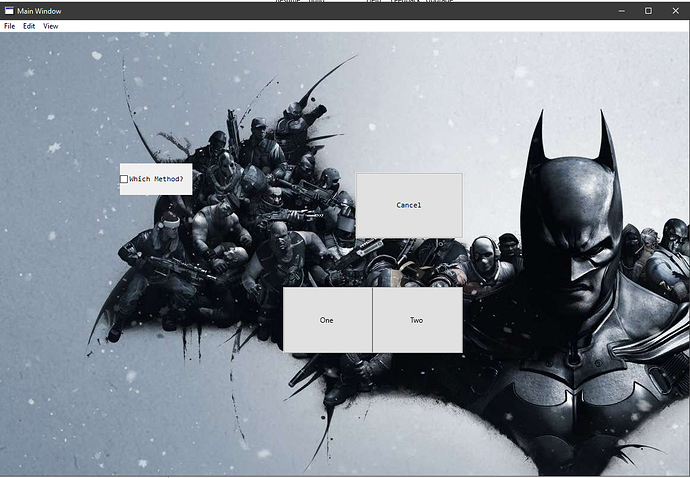 But its not doing it automatically… I dont want to choose the image . I want the image to exist from the beginning.
Am i doing something wrong?