Hello,
I'd like to handle pictures that have some kind of green screen in the background. The problem is the green pixels aren't pure green, because that's not a professional background and lights aren't projectors either. I don't have much influence on the equipment used.
The principle is already coded (looping thru every pixel, determining if it's green or not and filling the mask with white or black). But the determination step causes problems.
Currently, I'm using this check:
Result=Green<35 or Red>Green or Blue>Green
(code found on the Internet, as my attempts have all been overcomplicated and not working

)
With this, the result looks almost good, but near-white pixels and bright areas are also considered as transparent. It's close, but not enough (and I tested only on one picture).
I'm attaching here an example picture. The green background appears rather yellowish (but the shadows are also a problem). I'm not even sure any code could work with that…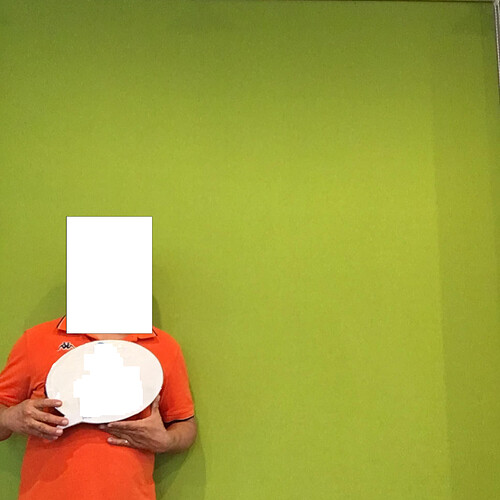 Any idea for a working check?