I'm having trouble finding a particular keychain item with Xojo. I see the item in my Mac OS keychain item: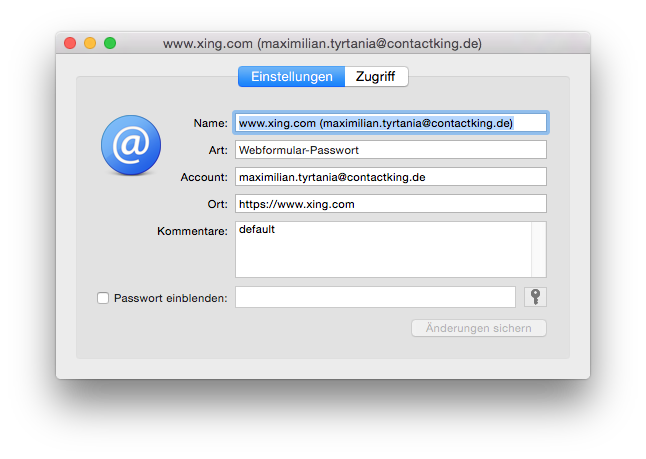 In Xojo the code looks like this:
Dim kc As KeyChain
Dim kci As KeyChainItem
for i as integer=0 to system.keychaincount
kc = New KeyChain(i)
If kc <> Nil Then
  kci = New KeyChainItem
  Try
    
    kci.ServiceName = SearchField.Text
    
    PasswordField.Text = kc.FindPassword(kci)//always get a Keychain exception here
    
    ServiceNameField.Text = kci.ServiceName
    AccountNameField.Text = kci.AccountName
    CommentField.Text = kci.Comment
    LabelField.Text = kci.Label
  Catch e As KeyChainException
    MsgBox("Keychain exception: " + e.Message)
  End Try
End If

next
But no matter what I type into the SearchField, I can't seem to find the item. The problem seems to be simply that I am not sure what the service name actually is (I've tried many…). Any pointers?