When I try to run on my M1 Mac Mini, I get this: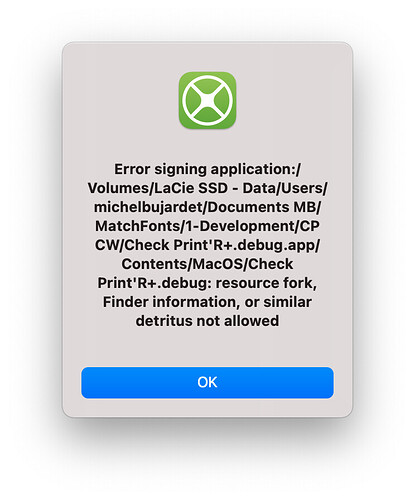 I did not know Xojo signed ARM apps. Could it be a remnant of iOS signing ?
I have to build to run afterward. Visibly, although signing fails, it runs just fine.
I sign with App Wrapper, advanced option
"-permissions reset"
Could someone knowledgeable about the Mac building give me an answer about that ?
Is there any setting similar to App Wrapper -permissions reset ?