Hi,
I am trying to create a simple report that has multiple columns of the same data field. It is basically a list of all members of an organization. I would like to have the entire membership list printed on 1 piece of paper using 4 columns. I can create a report with the one text field and it will print a nice single column of names.
But I would like to have it fill in the first column of the report and when it reaches the bottom of the report go back up to the top of the report and fill in the next column and so forth, until all the names are listed in 4 columns on the report. Is there a way to do that?
Here is a picture of the one column. I would like 3 more columns.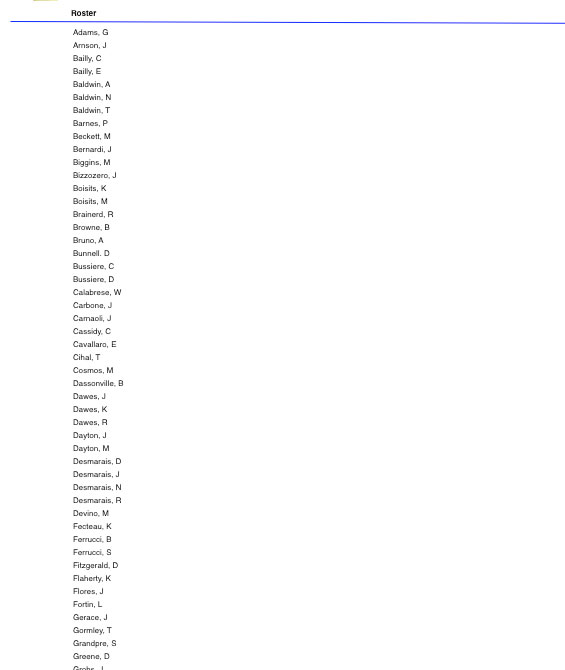 The code for the single column is listed below. Can this be altered to include three more columns using the same data? Any help would be greatly appreciated.
Jim
[code]Dim ps As New PrinterSetup
if gPrintSettings <> "" then
ps.SetupString = gPrintSettings
end
Roster= new RealSQLDatabase
Roster.DatabaseFile = GetFolderItem("Roster.sqlite")
If not Roster.Connect Then
msgbox "Cannot open the database. Aborting."
Quit
end
Dim rpt As New ReportRoster
Dim sqlook as String
sqlook = "select * from Members order by Upper(Members)"
Dim rs as Recordset
rs=Roster.SQLSelect(sqlook)
dim rsq as new Reports.RecordSetQuery(rs)
If rpt.Run(rsq, ps ) Then
If rpt.Document <> Nil Then
ReportViewer1.SetDocument rpt.Document
end
End If[/code]