Dear forum, I am in a dilemma. How to make a web textbox cell always return a number?
Consider that the system can run in other countries (local computer). With its format established in each one.
Here is an example of what I want to achieve: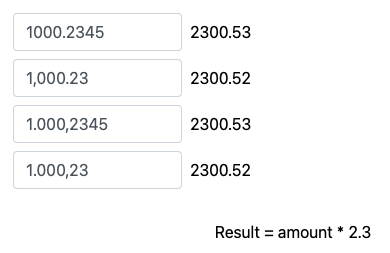 On the right side, display the numbers to be saved in the database.