Some of the Xojo forum members have created a Clash of Clans team called … Xojo, and if you are an Active player, then feel free to join!
Here is a layout of one of the good defense plans in Clash of Clans.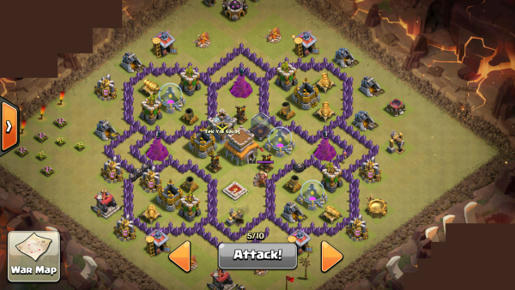 There are four sets of 5 items surrounding the castle. At least 3 of the 5 items are for defense. This layout has the cannons closest to the centre so that most cannons will fire to help defend the area under attack. Double walls are located in between each of the four armoured areas which helps divide the armies into two groups when attacking (divide and conquor!).
Non-defense items (mines, etc.) are placed on the outside of the walls to slow down the attacking units and help give enough time for the arrows and cannons to fire on attackers.
If you have seen other good town layouts, feel free to put a screen grab here!
Go Xojo Clan!!!