A number of iOS apps have the ability to alter defaults in the 'Settings'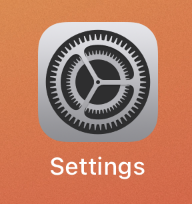 region of the iPhone.
For example, the weather app allows the user to choose Celsius (ºC) or Fahrenheit (ºF) as the default temperature.
I would like to be able to do tha with my app, but can't get my head around how to do this and wold apprciate some advice.