I was able to partially reproduce the problem, but every time I tested I was able to just click the IDE and the color picker showed up.
Maybe there are 2 things happening?
If I understand Normal correctly, he wasn't able to make the color picker show and only got beeps every time.
This is what I get: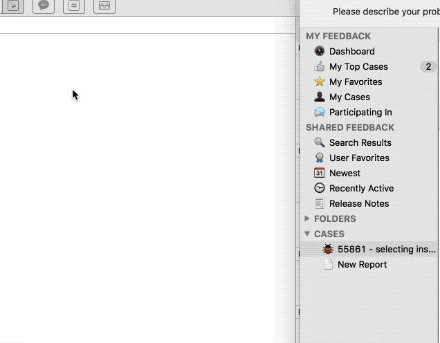 I think is not clear enough, after selecting Insert Color… nothing shows until I click the IDE and then the color picker show.