I think this is rather cool

Not quite Off-Topic, since this is all about getting a Xojo Web-App deployed on a Synology NAS.
the image below is just a little mug-up of the Synology Manager of my little xDocker (or Xojo Docker) app.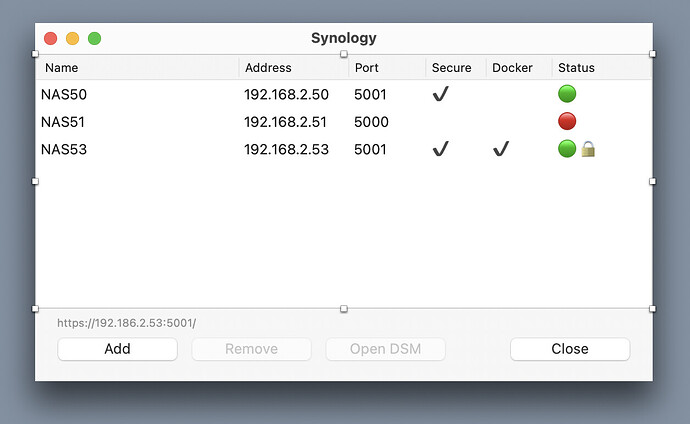 What I want to do is:
Being able to drag a web-app into the "project window" of this xDocker app. xDocker will upload the executable to the NAS, along with the libraries needed to run it.
Create a Docker Image on the NAS
Create a Docker Container on the NAS, with persistent memory options (volumes / folders on the NAS)
Run the Web-App (maybe even with external debugging from Xojo enabled, but I have to find out if that is even possible)
There is quite a lot to do. But so far, I have been able to:
Find my NAS on the network, with the help of some MBS networking plugins. (thanks @Christian_Schmitz )
Use the Synology API (yes, there is a REST API for dealing with the DSM)
Check if Docker is installed and running on the NAS
Communicate with Docker on the NAS, using the UNIX Docker Socket.
So, I think most if the things I want are possible.
Of course, not all Synology NAS systems support Docker. But fortunately two of mine do.
And in the future I could make xDocker support other NAS brands. But since I only have Synology and a WD NAS (that doesn't support Docker), I'll stick with Synology for now.