I'm working on a small project and saw something that is confusing me. I am defining an ArcShape and setting the StartAngle but the debugger shows a different value than what I am setting.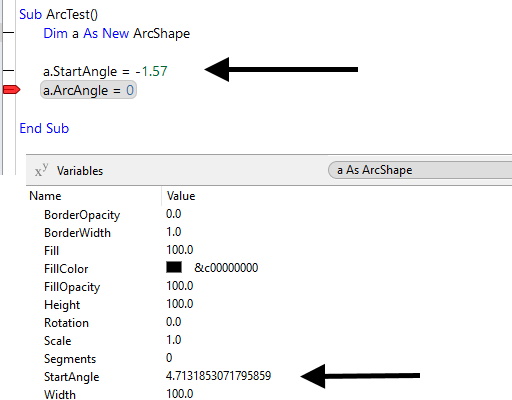 A StartAngle of -1.57 (radians) should be -90 degrees and that is where the shape is being drawn. So what is the 4.71318… and where is it coming from?
Like I said, the code works correctly. I'm just curious about the source of that particular value.