@Sam_Rowlands - I'm updating an old (REAL.Studio era) tool that uses AppleScript. I can get it to build and it even passes Notarization and signing with the current AppWrapper.
What do I have to do to enable AppleSCript entitlements on the Capabilities page in AppWrapper? My main failing is a lack of understanding of the entry: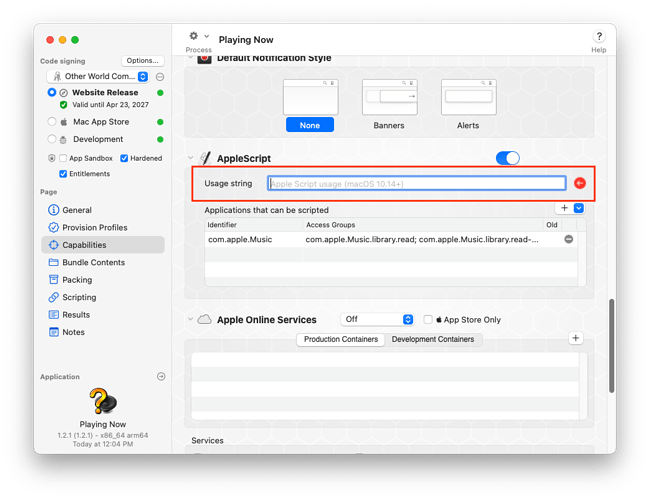 What is expected here?