Feedback Case Number: 61759
It seems this is still not fixed. When a WebButton is placed anywhere and is set to not locked: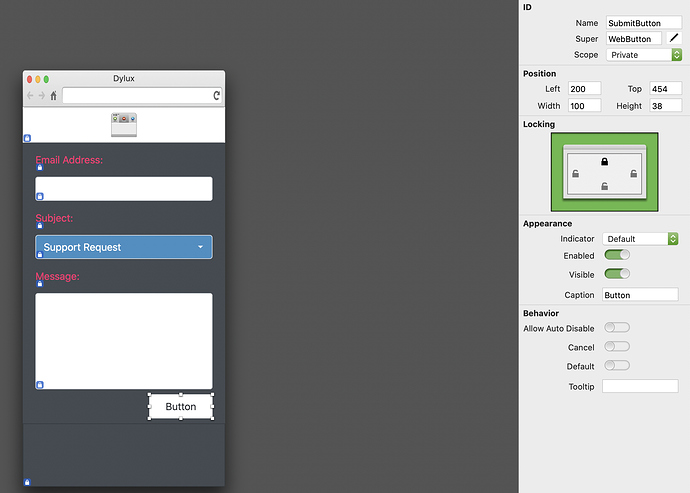 (see Inspector: Locking)
I get this result in Safari and Chrome (not tested other browsers).
It seems the percentage (style's left is off/wrong).
Result:

This issue is the case with WebLink, WebButton and maybe other controls as well.
No changes have been made to the WebButton in this case, other than the "Locking".
No code and no events are added to the WebButton.